Featured Project
Texas Lighting Website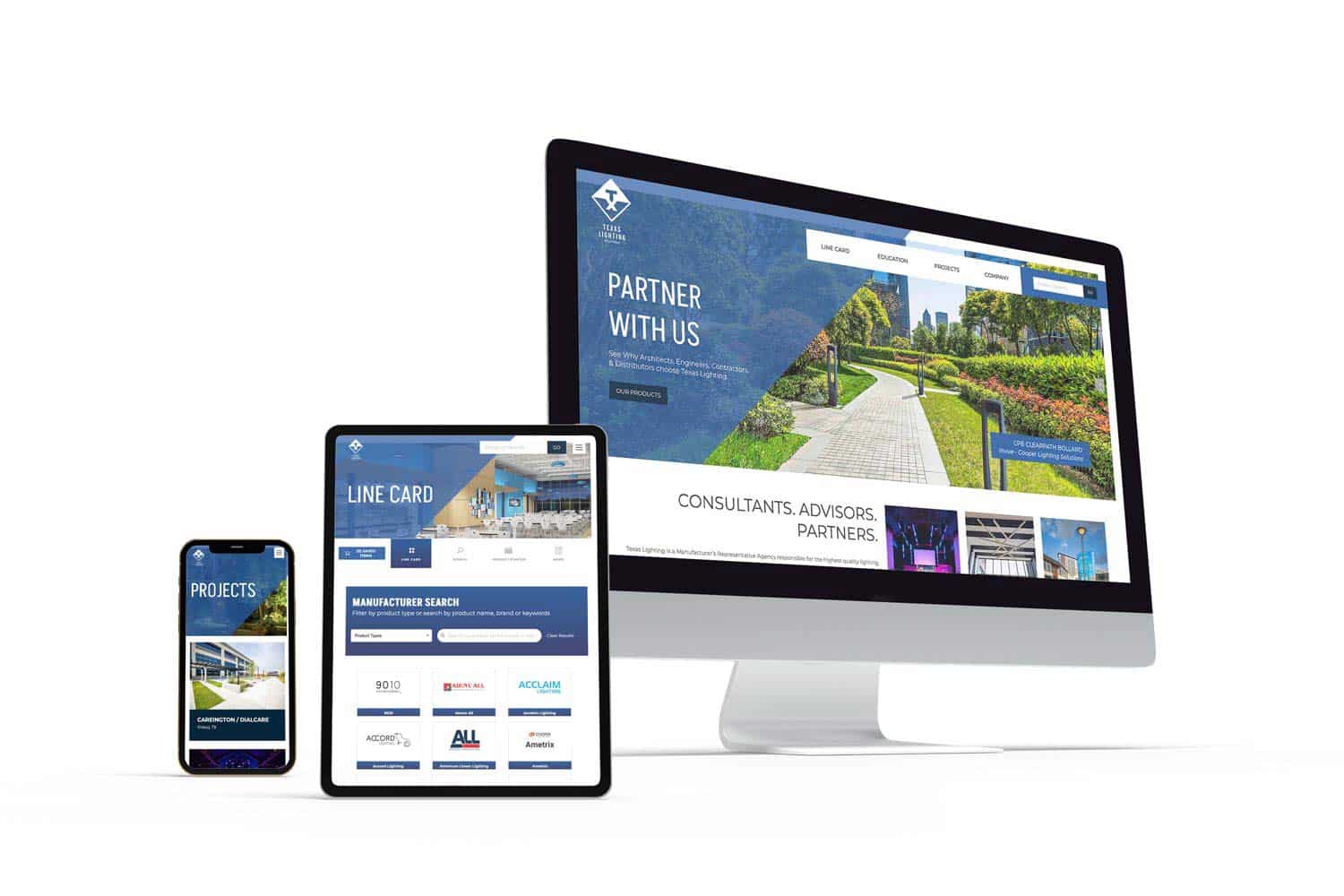 A business's online presence can have a massive impact on its success. Having a great website helps a business stand out from its competition and increases its credibility.
"Designing a website is a difficult task when you have a vision of what you want but are not sure what it takes to get you there. The entire team at YLB made bridging that divide simple and painless. Their years of experience and the number of pages they have developed gives them the ability to ask the right questions about what I wanted and apply it to our project. Since going live with our newly designed site, we have received numerous compliments on the style, composition, and ease of use from many of our clients. One of the best IT experiences I have ever had."
Aaron Larmer // Principal – Texas Lighting Solutions
After their existing site was compromised, Texas Lighting came to YLB for solutions. Our Web team reimagined their online presence and delivered on all client requirements:
Short timeline
Updated look
Showcase brand
User friendly design
Host on a secure network
Understanding the goals of a project are key to its success. Our approach to design encourages problem-solving and facilitates clear communication. Our processes foster an efficient workflow, and create an environment where all parties can thrive.